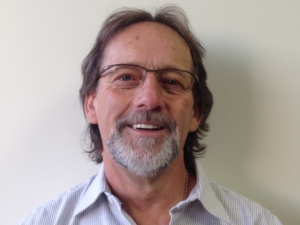 René Pouliot
Coppersmith
Born in Magog, I had several jobs where manual dexterity was more than an advantage.  A job as an artisan blacksmith taught me the work of metals and gave me the opportunity to improve my techniques.
Being attracted by the range of creative possibilities with that medium, I spend my free time working metals and I increasingly self-taught trying to achieve a professional quality in my work.
In 1990, I discovered coppersmith art.  I love challenges so I decided to join the Corporation des métiers d'art of the Eastern Township.  I benefited from the many exhibits to promote my art.  In February 1991, I open my own business under the name R. Pouliot, coppersmith enr.   I still continue to work on my regular job to provide for my family but working as a coppersmith takes more and more place in my life and I am very proud of my artwork.