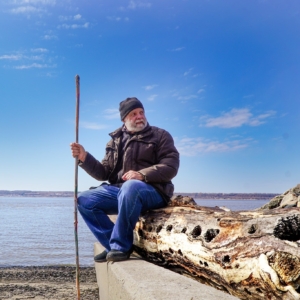 Artistic Approach
Influenced by his father's love for carpentry, Bertrand Massé pursued a career in woodworking.  Over the years, his love and passion for the latter has continued to grow and to develop into an artistic journey.
With a vast knowledge of the different types of wood, he meticulously seeks out and choose with care, the perfect piece for each of his works.
Inspired by the beauty that is found in the imperfect, the uniqueness of each piece of wood guides him in the creation of his art.